Pearson is the world's learning company and the UK's largest awarding organisation. Pearson`s international heritage stretches back over 150 years.
Today, Pearson is the partner with schools, universities and employers worldwide, offering world-class, globally-recognised qualifications to over 3.4 million students a year
Whether you're a teacher inspiring achievement in the classroom, a parent supporting your child's learning journey or a school owner seeking the best outcomes for your students, Pearson can support you with our inspiring and proven products and services.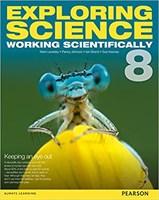 *A rich and stimulating learning experience - Exploring Science: Working Scientifically Student Books present Key Stage 3 Science in the series' own unique style - packed with extraordinary photos and incredible facts - encouraging all students to explore, and to learn * Clear learning outcomes are provided for every page spread, ensuring students understand their own learning journey * New Working Scientifically pages focus on the skills required by the National Curriculum and for progression to Key Stage 4, with particular focus on literacy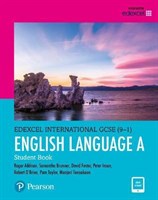 These new resources have been written for the new 9-1 grading scale, with progression, international relevance and support at their core.



The new 9-1 grading scale ensures a consistent international standard of qualification. The increase in levels of grading allows learners to achieve their full potential and make more informed decisions about their options for progression.

A fully integrated Progression Map tool allows quick and easy formative assessment of student progress, linked to guidance on tailored learning solutions, helping students make the best progress they can.



The embedded transferrable skills that are needed for progression into higher education and employment, are explicitly signposted allowing students to understand, and engage with, the skills they're gaining.



Online teacher support will save you valuable time when planning, teaching and assessing.

Each Student Book provides access to an ActiveBook, a digital version of the Student's Book, which can be accessed online, anytime, anywhere supporting learning beyond the classroom.

Specifically developed for International learners, with appropriate international content, making it engaging and relevant for all learners and allowing for learning in a local context, to a global standard.


EAL-focused content, checked by an EAL specialist, addresses the needs of EAL students with carefully graded writing to B2/C1 level (CEFR) and a glossary provided of specialist vocabulary.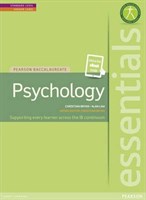 Pearson Baccalaureate Essentials is the first IB series written specifically for EAL students. Designed to supplement standard textbooks, each book acts as a condensed guide to Diploma subjects, with targeted language to embed key concepts without the obstacle of translation. The books are written in a clear academic style - efficient, succinct sentences which are accessible for students whose first language is not English.